Letter From Our Principal

Hello JHAE Families and Friends!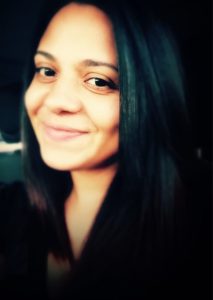 My name is Dr. Angelina Walker, the proud principal of John H. Amesse Elementary School. As principal at JHAE, it is my pleasure to welcome you! We are excited to have learners back in our hallways filling them with energy and enthusiasm for learning. It is our mission that together, we will ensure that all learners achieve excellence in academics and the arts, while simultaneously empowering kids, families and staff in our Montbello community as diverse and equitable changemakers. At JHAE, we have educators and teachers who spend hours planning classroom learning activities and a wonderful school environment that engages our learners in learning. Take a look around at our extended classes, Empower Courses, STEAM lab and hands-on experiences. At JHAE, we believe that all individuals who work, learn and collaborate in our school will achieve, wonder, empathize, collaborate and advocate to strengthen our Montbello community, a community I was fortunate enough to grow up and live in.
I have always had a passion for teaching and learning. Since the age of two, my mind, heart and actions focused on becoming a teacher: watching teachers, learning as much as I could about the craft and our profession. At that time, I knew I wanted to make a difference and for the past fourteen years, I have been working in multiple capacities within the Denver Public Schools and the Aurora Public Schools districts, from paraprofessional to student teacher to guest teacher to licensed educator, to Assistant Principal, and most recently as a Principal. I have been a founding school leader or teacher for 6 schools in the Denver Metro Area. I am deeply passionate about history and social justice as a means to drive critical thinking, equity and change in order to redefine and expand horizons for our future leaders. También, soy bilingüe en mis conversaciones en Español y emergente cuando escribiendo el Español. I am a proud mother of a Denver Public Schools student and every day I show up for our kids and my son. I am a passionate, persistent being who strives for racial equity, social justice, and transformative leadership in education. I embody the courage, determination, and fortitude that I see in each one of our kids, knowing that they deserve our light and our strength.
Please scroll through this site for helpful information. All of the information we send out in Thursday folders and on social media can also be found on this site.
I am honored to serve as the principal at JHAE. It is truly a privilege to be a part of a community where families, teachers and learners care for each other and strive to build positive relationships that support academic and social growth. I want to extend the opportunity to meet with me personally and have a one-on-one conversation. Also, please feel free to contact me at Angelina_Walker@dpsk12.org anytime as well.
With great admiration and respect,
Dr. Angelina Walker
Principal
John H. Amesse Elementary
#happykidslearnmore