JHAE – Important Back to School Information and Codes / Informacion y Codigos Importantes de Regreso a Clases de JHAE
Posted August 22, 2020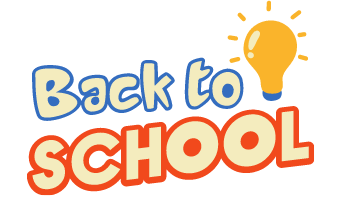 Hello John H. Amesse Families!
Monday, August 24th at 7:40am is our 1st Day of School! We cannot wait to see you all there ready to learn and virtually meet your teachers! Your teachers are reaching out to you this week to introduce themselves! 

Please use the following Google Class Codes to enter into your class on Monday at 7:45am! These codes are also on our website and Facebook.

Families, if you have not completed the annual family update, please do so so that your child(ren) are ready to go on Monday!
Here is the link to the DPS Family Guide for the 2020-2021  school year.

Each day, students will utilize the SeeSaw learning Platform and the Google Meets platform for their LIVE teaching.
We have some exciting new updates to Activities! Your teachers and students will need to update their Android and iOS devices to see the latest improvements. Go here for help updating the Seesaw app. All first grade students will be able to trade in their iPads for chromebooks at a future date.
 
All K-5th grade learners will receive supplies and their work books on Tuesday, August 25th from 2-5 pm in a curbside pick up! Make sure to drive up and grab your bags!
Can't wait to see you all!!
¡Hola familias de John H. Amesse!
El lunes 24 de agosto a las 7:40am iniciamos nuestro 1er Dia de Clases! Estamos muy emocionados de poder verlos y que puedan conocer a sus maestros/as virtualmente! Sus maestros se van a estar comunicando con ustedes esta semana para presentarse formalmente!

Favor de oprir el link de abajo y usar los siguientes codigos de Google Class para ingresar a sus clases el lunes a mas tardar a las 7:45am! Estos codigos tambien los puede encontrar en nuestro sitio web y pagina de Facebok. 
¡Familias, si no han llenado la Actualización Familiar Anual, favor de hacerlo lo mas pronto posible para que sus hijos estén listos para comenzar el lunes!
Aqui esta el link para la Guia Familiar 2020-2021 de parte del Distrito
Here is the link to the DPS Family Guide for the 2020-2021 

Todos los dias, los estudiantes usaran la plataforma de aprendizaje SeeSaw y la plataforma de Google Meets tambien la usuaran todos los dias para el aprendizaje en VIVO.  
Tenemos algunas actualizaciones nuevas e interesantes de Actividades! Sitemas de Android y iOS pueden tener nuevas actualizaciones. Vaya aqui para que actualize el App de SeeSaw Go here
Todos los alumnos de 1er grado podran cambiar sus iPads por computadoras (chromebooks) le mandaremos la fecha para esto en cuanto la tengamos disponoble.

¡Todos los estudiantes de K-5to grado recibirán útiles y libros de trabajo el martes 25 de agosto de 2 a 5 pm en el estacionamiento de John H. Amesse! ¡Asegúrate de venir y recibir tus libros y utiles!
¡Estamos muy emocionados de volver a verlos!